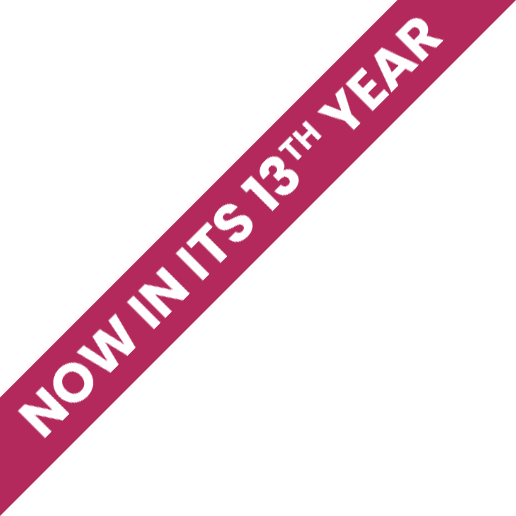 DCS Awards 2023
25th May 2023
Rewarding Excellence, innovation and success
View winners

The DCS Awards continue to go from strength to strength - testament to the data centre industry's continuing innovation and excellence at a time of significant global disruption. Sky high energy prices, ongoing sustainability challenges, supply chain issues, geopolitical instability - all having a significant impact on the data centre sector. And, as the saying goes: 'When the going gets tough, the tough get going'. The data centre industry has responded magnificently as it helps its customers on their digital transformation journeys, with a range of new ideas, services, products and technology ideas.

The DCS Awards 2023 will, once again, celebrate the data centre industry's impressive achievements, recognising customer success stories, technology innovation and both individual and company contributions to the sector. We've made a few changes to the awards categories to reflect industry changes (we're particularly pleased to have added the Rising Star award, as well as Best Company to Work for awards), but what we haven't changed is the successful formula that sees several hundred nominations, which are then turned into a short list for voting, and culminate in a great evening in London, where the winners are acclaimed and the industry gets together for a great night of eating, drinking, comedy and celebrating.

So, it's time to plan your nominations

As ever, we're looking to recognise and congratulate data centre industry innovation - whether it be projects, products, services or corporate or individual excellence. The Awards' categories cover both the facilities and IT aspects of the data centre, reflecting the gradual convergence of the two disciplines as a prerequisite for digital transformation. The achievements of vendors, their business partners, staff and customers are the focus of the 30 Awards categories.

HOW CAN YOU BE INVOLVED?

Right now, it's time to get nominating! Whether you want to nominate your own company, staff members and/or customers, we're sure there's at least one category which is just right for you across the 30 project, innovation and various other categories. It's also a good time to look at our sponsorship and marketing opportunities, as they work alongside the nomination and voting process. The sooner you're involved, the sooner we can start promoting your company. You'll see we have a range of packages, and we're confident that the innovations we introduced as part of the virtual awards will continue to add value ahead of this year's physical event. So, zoom interviews, extensive social media promotion, magazine interviews all offer great visibility, alongside the more obvious marketing activities on the Awards' website itself, and the associated marketing email campaign. Finally, while May 2023 might seem a long way away, make sure you put the date in your diary and make sure to reserve a table.
Supported by the
Data Centre Alliance

Networking
Over 300 industry leaders attend the gala awards evening.
Increased Credibility
An award win, shortlisting or nomination acts as a 3rd party endorsement.
Maximise Visibility
Free PR opportunities with 5 months of marketing utilising the DCS portfolio.
32 Categories
The DCS Awards 2023 features 32 categories, providing a wide range of options for organisations and individuals involved in the IT industry to participate.
Tables & Sponsorship
We have a range of sponsorship opportunities and table packages available for all budgets. To view all available options click here.
12 Years of Success
13th edition of Angel Business Communications' premier DCS awards will be lucky for some! This year, we're planning on making the DCS Awards bigger and better than ever.